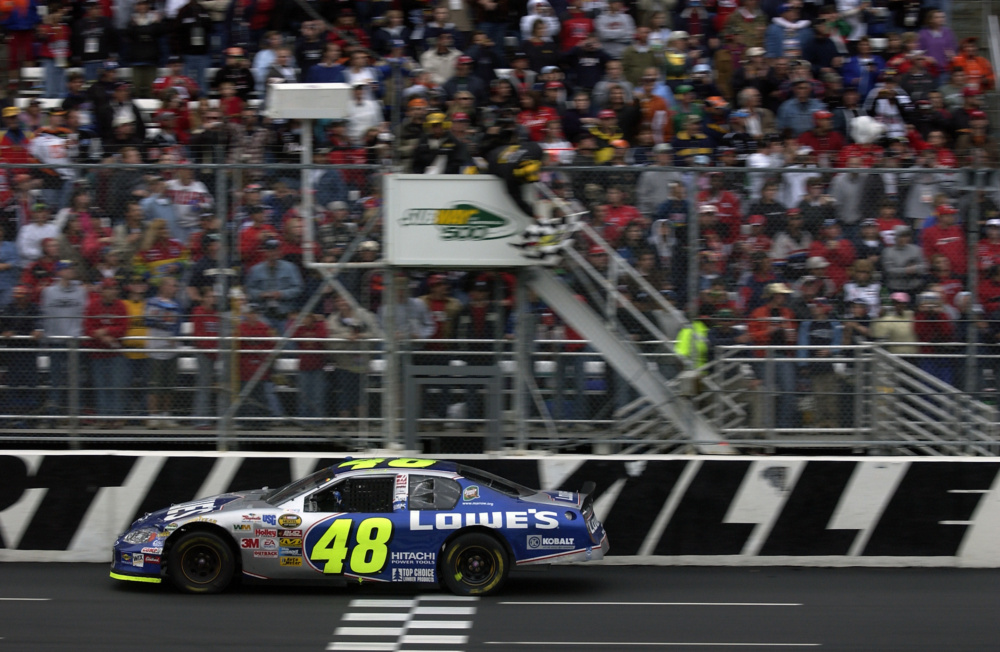 CONCORD, N.C. -- At 40 years old, Jimmie Johnson is as motivated as ever to chase a record-tying seventh NASCAR Sprint Cup Series championship.
"Definitely hungry," Johnson said. "Realistically, I feel like we should be one of the four at Homestead racing for the championship."
During a five-win season in 2015, the driver of the No. 48 Chevrolet SS had high hopes for last season's Chase for the NASCAR Sprint Cup. But unfortunate luck in the form of a mechanical failure took him out of contention after the first round.
Still, the team's performance has him excited to continue to build on that momentum entering 2016.
"Five wins are hard to ignore -- that's a great year," he said. "The weirdness of being eliminated in that first bracket was tough for us and then the following race in Charlotte we had an oil pump failure that took us out, so we had some trouble late that we didn't anticipate on having, but it was still a good year. Statistically, not our best year by any means; laps led was way down but we still found a way to get to Victory Lane. I think that made us proud as a team that yeah, we weren't the dominant car but we'll fight for it, and we found ways to get to Victory Lane."
The lesson Johnson took away is how important it is to be "clean all the way through" the 10 Chase races, because he felt his team had the speed and equipment to make a run at a title last season had it not been for the mechanical issues. He proved it later in the Chase, when his win at Texas Motor Speedway gave him a sweep at the track and Hendrick Motorsports a sweep of the entire Eliminator Round.
The teamwork the entire organization displayed down the stretch in 2015 -- including those consecutive wins at Martinsville, Texas and Phoenix during the Chase -- has Johnson anxious to get the season underway.
"The way we were working together as a group with all four cars at the end of the season and what that's led to through the offseason, our whole company is going to show up in Daytona much stronger and I think it's going to be noticeable and I'm looking forward to a great year," he said.
After moving his streak to 13 consecutive seasons with double-digit top-five finishes and 14 straight campaigns with at least 20 top-10 finishes, Johnson expects even more success as the calendar turns to 2016.
"This team is capable of amazing things, without a doubt," he said. "What I've seen going on through the offseason, I feel that not only the No. 48 but all four cars at Hendrick Motorsports are going in the right direction and going to be championship contenders."